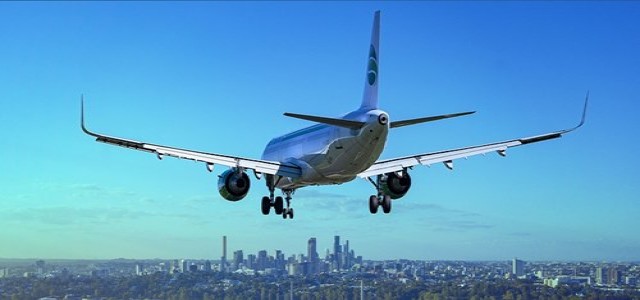 According to reliable sources, India's low-cost airline company IndiGo has lately emerged to be one of the key players in the airline industry in terms of capacity. Aided by a rapid recovery in the domestic aviation market amidst the ongoing COVID-19 pandemic, the company has reportedly established a financial strength to boost its market share.
IndiGo is currently the world's seventh-largest airline company by capacity and the largest outside of China and the United States. The company captured around 52% domestic market share in the year 2020 as compared to 47% in 2019.
Moreover, the Indian airline company has reportedly ordered 44 planes from Airbus SE in 2020 – most by any airliner and surpassing China Southern Airlines Co. Ltd. and Georgia-based Delta Air Lines Inc. Sources confirmed that IndiGo is currently focusing on replacing older planes with more fuel-efficient models while gearing up to expand its aircraft fleet.
In this context, the CEO of Indigo Ronojoy Dutta mentioned that the company is expanding its reach to smaller Indian cities including Gorakhpur, Patna, and Ranchi to replace sluggish business travel on larger routes such as New Delhi-Mumbai.
IndiGo believes that non-stop flights to international destinations such as Manila, Cairo, and Moscow will also offer faster growth and better margins, sources claimed. The company intends to achieve this by using narrow-body planes, further eliminating the need to add widebody aircraft to its fleet.
If reports are to be believed, IndiGo kept free cash of around USD 1.22 billion in March 2020 during the Coronavirus pandemic and subsequent lockdowns. The airliner than bolstered this cash by raising USD 4.11 million over the next six months by selling and leasing some of its assets, while establishing cost-cutting measures.
Some analysts say that IndiGo's robust financial position as compared to other domestic and regional competitors such as Lion Air, AirAsia Group Bhd, and SpiceJet Ltd. should allow it to dominate flights within a seven-hour radius.
Source Credits –
https://www.reuters.com/article/us-interglobe-strategy-focus/indigo-tightens-grip-in-india-and-targets-growth-abroad-idUSKBN29P2WJ