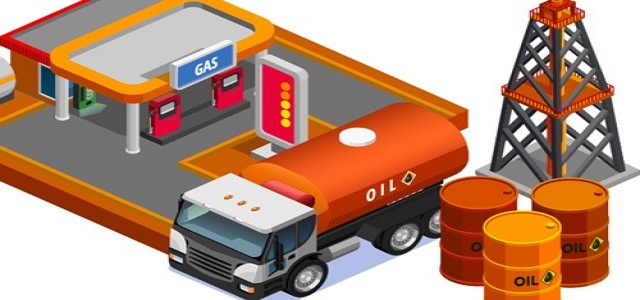 According to the International Energy Agency (IEA), natural gas is major source of energy for importers across the Asia-Pacific (APAC) region. Overall LNG consumption is anticipated to further accelerate, and LNG trade is going through a remarkable growth transition.
The lack of supply alternatives to imported LNG due to limited domestic natural gas production is further fueling LNG import expenditure.
Indian energy company H-Energy Global Ltd and Novatek, Russia's second largest natural gas producer, have reportedly signed an agreement to set up a joint venture (JV). The two companies intend to provide long-term LNG supplies to India as well as other markets.
Sources with relevant information reported that the deal was signed on the sidelines of the Eastern Economic Forum (EEF).
The deal was unveiled after Indian PM Narendra Modi arrived in Russia for summit talk with Russian President Vladimir Putin. PM Modi will also be the guest of honor at the EEF.
Under terms of the agreement, Novatek will evidently invest in future LNG terminals as well as the JV to sell natural gas to India, Bangladesh and other markets.
Novatek CEO Leonid Mikhelson was quoted saying that India is one of the largest and fast-growing natural gas markets, and the country is set to establish itself as one of the major growth drivers of the global LNG demand in the coming years.
The partnership is a crucial step for Novatek considering its strategies to deploy new LNG projects and boost LNG production volumes, Mikhelson noted.

Foreign Secretary Vijay Gokhale had stated last week that expanding cooperation in the hydrocarbons segment will be a key focus point for Prime Minister Modi during his trip to Vladivostok. He had added that the two countries are expected to establish a five-year roadmap 2019-2024 to collaborate in the oil & gas segment, in terms of exploration, exploitation and purchase.
Seeking to boost bilateral trade from its current $11 billion, Russia and India are seemingly aiming $30 billion of annual trade by 2025. The two countries have announced a string of deals in sectors including shipping, energy, and defense to further deepen their economic ties.
Source credit: https://economictimes.indiatimes.com/industry/energy/oil-gas/h-energy-russias-novatek-to-set-up-jv-to-sell-lng-in-india/articleshow/70974320.cms