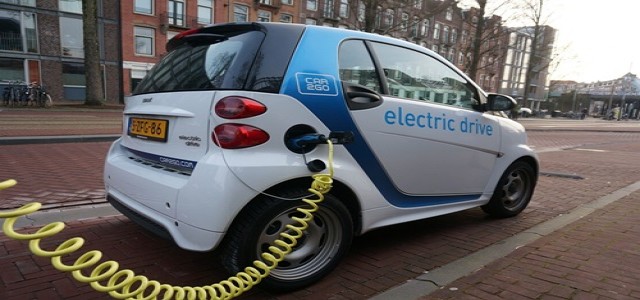 GMC, a division of the American automobile manufacturer General Motors, has officially launched its Hummer model in an Electric Vehicle format priced at around USD 1,10,595. The SUV will have a range of 300 miles along with a unique feature that will+ allow all four wheels to drive diagonally at low speeds.
The Hummer is set to go into production at the beginning of 2023, with the reservations for this model already surpassing estimations, as per GM's website.
Meanwhile, the company will begin producing low-cost variants priced at USD 80,000-90,000 with a range of 250 miles, in the spring of 2024.
Like the electric pick-up truck, Hummer SUV's USD 90,000-and-up models include a 'Crab Walk' feature allowing the vehicle to drive diagonally at low speeds and an 'Extract Mode' which uses an air suspension system to lift the entire vehicle to six inches from the ground to avoid large obstacles.
The EV also boasts of a 12.3-inch digital instrument cluster and a 13.4-inch touchscreen display, cited sources with relevant information.
Initially, General Motors had discontinued the Hummer brand in 2010 after its viability during the economic crisis was questioned due to plummeting sales, and dealership close-downs.
The year 2020 marked a revival of the Hummer nameplate as GM announced its 1000 horsepower pick-up truck that can drive diagonally and lower and raise its suspension to six inches.
GM has invested around USD 27 billion in its electrification shift and plans to release additional 30 new vehicles by the year 2025, with the Hummer model as a linchpin of its success.
Both the pickup truck as well as electric SUV will be the first vehicles to be built on General Motor's new electric battery platform Ultium, which can yield power ranging from 50 to 200 kWh, allowing for mileage of more than 400 miles.
The vehicles also come with a driver-assist system called 'Super Cruise' that will allow hands-free highway driving.
Source Credit –
https://www.theverge.com/2021/4/3/22362072/hummer-suv-electric-price-specs-release-date