France, UK select Thales to commence the production phase of MMCM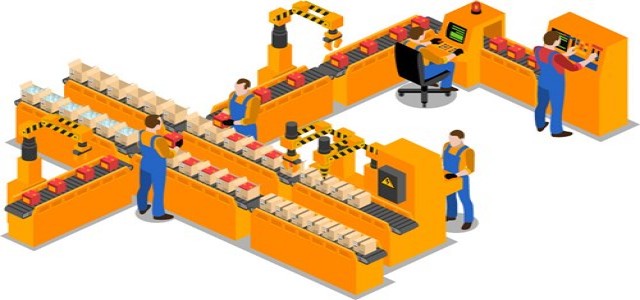 The United Kingdom and France have recently marked the tenth anniversary of the Lancaster House treaties by entering into a joint agreement with Thales for beginning the production phase of MMCM for the purpose of delivering eight unmanned mine hunting systems.
According to the Vice President of Underwater Systems at Thales, Alexis Morel, the company is grateful to the UK and France for trusting such a significant technology transition with the Thales teams in these countries. Morel has further stated that till date during trials, the MMCM assets and systems have covered nearly 30,000 soccer fields at sea, sometimes through very rough sea conditions. This represents a change in how Navies will be capable of responding to vicious threats pertaining to improvised explosive devices and mines at sea, added Morel.
For the programme, Thales and its partners have developed numerous subsystems comprising USV (Unmanned Surface Vehicles) that would connect and transport solutions and SAMDIS (a cutting-edge sonar) providing unique Single Path Multi View capacity for the classification and identification of threats.
The SAMDIS sonar can be reportedly carried by TSAM (Towed Synthetic Aperture Multiviews) vehicle operated from the USV or by deploying AUV (Autonomous Underwater Vehicles). Further, the Unmanned Surface Vehicle could also carry a ROV (Remotely Operated Vehicle) for the neutralization of threats. The complete system is under remote supervision by operators that work via a POC (Portable Operational Centre) that could control nearly three systems in parallel at sea.
Following the success of the initial configuration that was carried out under real operational conditions with the entire system, Thales is now completely committed for delivering the first operational systems to the British and French navies by 2022. The program testifies of the exemplary collaboration between industrial teams and the two countries, further anchoring Thale's unique expertise and its globally leading position in traditional MCM, backing more than 50 per cent of the anti-mine vessels at the global level.
Source Credits:
https://www.businesswire.com/news/home/20201126005783/en/Thales-to-Deliver-the-World%E2%80%99s-First-Fully-Integrated-Unmanned-Mine-Countermeasures-System-for-the-Royal-Navy-and-French-%E2%80%9CMarine-Nationale%E2%80%9D