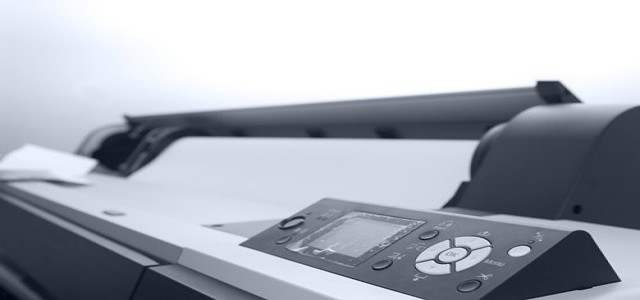 Epson America has recently unveiled SureColor F10070, the company's first 76-inch industrial-level dye-sublimation solution. Reportedly, the new SureColor F10070 is priced at US$89,995 MSRP and is expected to ship directly from Epson America starting September.
Epson's latest innovation is apparently an ideal solution for print shops facing large orders. The SureColor F10070 consistently produces bright, high-quality textiles for fashion, home décor, sportswear, soft signage, and more.
This year, many textiles manufacturers have been altering production plans to better accommodate small orders and quick turnaround times with evolving consumer demands.
Tim Check, Senior Product Manager of Professional Imaging at Epson America, was quoted saying that the new printer serves as a cost-effective and efficient dye-sublimation solution for print shops looking to manufacture medium to large textile orders.
The SureColor F10070 can also help address onshoring production needs to further cut costs, streamline workflows, and shorten lead times, Check added.
Salient features of the new SureColor F10070
The SureColor F10070 is designed to deliver round-the-clock productivity, versatility, and reliability at an affordable cost. It is engineered to address the changing needs of the textile industry and accelerate the expansion of textile production and sourcing in the U.S.
It features four new user-replaceable 4.7-inch PrecisionCore printheads that can deliver high performance at production speeds of up to 2,700 sq ft/hr along with excellent drop placement accuracy for bright colors, sharp detail, and exceptional print quality.
The SureColor F10070 also features UltraChrome DS ink technology, making it Epson's first printer with a hot-swappable ink system that switches from an empty to a new ink pack mid-print automatically, ensuring uninterrupted printing while reducing overall ink costs by up to 50%.
The printed sports a redesigned 9-inch touchscreen control panel that allows operators to control monitor print, image printing, and paper and ink status.
The F10070 is packed with Epson's Edge workflow software powered by Adobe PostScript 3 engine for seamless workflow integration and color management. It is one of the first Epson printers compatible with PORT, its new production-management cloud solution which provides an operational dashboard view of a production line.
Source: https://www.prnewswire.com/news-releases/epson-unveils-its-first-76-inch-industrial-dye-sublimation-textile-printing-solution-to-advance-high-speed-production-of-sellable-goods-301115213.html#:~:text=Men's%20Interest-,Epson%20Unveils%20its%20First%2076%2DInch%20Industrial%20Dye%2DSublimation%20Textile,Speed%20Production%20of%20Sellable%20Goods&text=Epson%20America%2C%20Inc.&text=LONG%20BEACH%2C%20Calif.%2C%20Aug,solution%20%E2%80%93%20the%20SureColor%C2%AE%20F10070