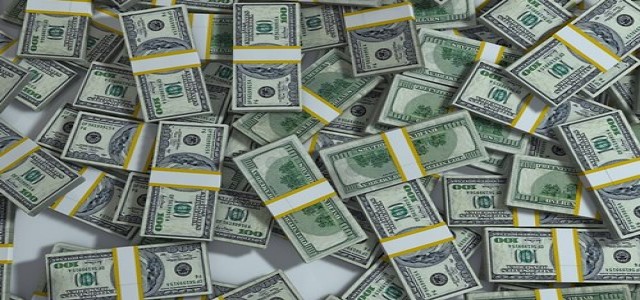 Verse Innovation Pvt. Ltd., the company behind the renowned news aggregator DailyHunt and short video app Josh, has reportedly secured around USD 100 million in a Series H funding round which was led by Qatar Investment Authority along with Glade Brook Capital.
The news comes two months after Verse Innovation had secured USD 100 million from American tech giants Microsoft, Google, and AlphaWave, becoming India's first unicorn for local languages.
While keeping Josh as the primary focus for the Bengaluru-based startup, the company will use the fresh investments to scale up its local language content, leverage artificial intelligence (AI) to improve the app, and develop a content creator ecosystem, sources claimed.
For those unversed, Josh is known to offer local language support of around 12 Indian languages and dialects such as Bhojpuri, Punjabi, Oriya, Bangla, Gujarati, Marathi, Malayalam, Kannada, Telugu, Tamil, Hindi, and English.
The app has been gaining significant momentum since the ban on Chinese video-sharing platform TikTok in India. The company claims to have around 85 million MAU (monthly active users) and 40 million daily users, with over 1.5 billion videos being played every day.
Incidentally, the ban on the Chinese app left a huge vacuum for a short-form video platform, which resulted in a scramble for the 200 million TikTok users in India. The Indian Government then placed a permanent ban on TikTok in January, bringing an end to any comeback hopes for the renowned video-sharing platform.
TikTok's ban opened doors for other local short-form video apps, which has witnessed considerable growth in user base off late. Since these local apps are yet to attain similar engagement levels as TikTok, many of the brands have been skeptical about linking them with creators.
The only other local app which boasts of over 100 million monthly active users is Roposo, while MX Taka Tak claims to account for around 70 million MAUs. Like Verse Innovation, Roposo's parent Glance Digital Experience Pvt. Ltd. had also secured around USD 145 million from Google as well as Mithril Capital.
Source Credits –
https://www.businessinsider.in/business/startups/news/dailyhunt-josh-raises-100-million-from-qatar-investment-authority-just-two-months-after-google-and-microsoft-made-it-a-unicorn/articleshow/80744070.cms