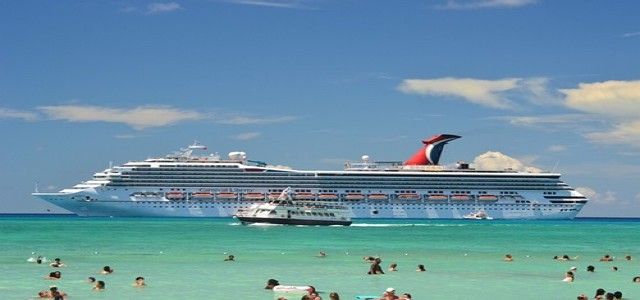 Carnival Cruise Line reportedly launched its first ship from the U.S. port in over 15 months since the pandemic shut its operations. Carnival Vista left the port of Galveston, Texas, on Saturday for a seven-day cruise with halts at Cozumel, Mexico; Belize City, Belize; and Mahogany Bay, Honduras.
Andrea Catalani, Carnival Vista Captain, stated that they have been looking forward to having guests on board again for a long time and that their crew is very excited to provide them with an amazing vacation.
While the cruise industry was the first to be affected by the pandemic, it is now reviving again. Last month Carnival Corp. executives mentioned that the company had lost around USD 2 billion in its last quarter but bookings for the coming year are surpassing as compared to 2019.
Carnival Vista is cruising with vaccinated passengers. Carnival Cruise Line's President, Christine Duffy, mentioned last month that the company decided to operate with vaccinated passengers in the U.S. due to the Centers for Disease Control and Prevention constraints.
According to the CDC, to evade test cruises and start sailing with paying passengers, 95% of crew and 95% of passengers must be vaccinated. However, these rules do not apply in Florida, as the state law bans businesses from needing proof of vaccination.
As stated on the cruise line's website, Carnival Cruise Line passengers must be vaccinated at least 14 days before sailing. Face masks are not mandatory for the vaccinated passengers on board a vaccinated Carnival cruise, but masks are necessary for certain events like embarkation and debarkation.
Many other Carnival cruises are ready to depart in the coming weeks. Carnival Horizon is set to sail from PortMiami on Sunday. Carnival Breeze will depart from Galveston on July 15.
Carnival Miracle is set to leave from Seattle port to Alaska on July 27. Mardi Gras will start week-long cruises from Florida's Port Canaveral on July 31. Further, more Carnival ships will restart service in August, cited credible sources.
Source Credits:
https://www.usatoday.com/story/travel/cruises/2021/07/03/carnival-cruise-line-launches-ship-us-port-galveston-texas-vista/7854849002/