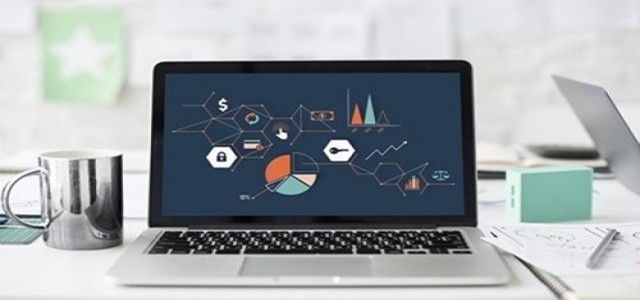 Artificial intelligence (AI) is advancing rapidly and has immense potential to contribute to the global economy. A growing number of prominent as well as emerging industries, including the energy sector, are experimenting with AI-based technologies such as computer vision, virtual assistants, natural language processing and advanced machine learning.
Houston, Texas-based Baker Hughes, a GE company (BHGE) along with C3.ai has recently unveiled BHC3 Reliability™, the first AI-based software application designed by the Baker Hughes-C3.ai joint venture.
Launched at BHGE's annual digital conference, UNIFY 2019, the application apparently makes use of machine vision, natural language processing and deep learning predictive models to continuously acquire data from plant-wide sensor networks, enterprise systems, piping & instrumentation schematics and maintenance notes.
Evidently, the BHC3 Reliability™ deep learning model uses historical as well as real-time data to detect anomalous conditions that might lead to equipment failure and disrupt process flow.
The application's system-of-systems approach seemingly scales to any number of processes and assets across onshore and offshore platforms, refineries, petrochemical plants and compressor stations, maximizing productivity and considerably reducing downtime.
The AI-powered BHC3 Reliability™ application, driven by the BHC3 AI Suite, leverages BHGE's expertise in the domain by delivering application alerts and prescriptive actions along with failure prevention recommendations.
Derek Mathieson, chief marketing and technology officer at BHGE, said that the application underlines how the BHGE-C3.ai team is working to deploy innovative applications to ensure enhanced productivity, efficiency and safety for oil & gas businesses.
The rapid deployment of BHC3 Reliability soon after the joint venture agreement indicates that Baker Hughes-C3.ai is a transformative force for the oil & gas industry worldwide, commented Ed Abbo, president and CTO at C3.ai.
He added that both the teams are uniquely positioned to deliver remarkable value to oil & gas companies by rapidly deploying domain-specific AI-based solutions for diverse use cases across the energy value chain.
Bently Nevada, the industrial equipment unit of Baker Hughes, had reportedly launched its Orbit 60 monitoring system during the Turbomachinery & Pump Symposium, at the George R. Brown Convention Center in downtown Houston, held September 10, 2019.
The Orbit 60 apparently uses a computer-rack friendly box to receive information from either wireless or fixed-line devices to monitor everything from pressure and lubricant levels to turbine vibrations and temperature.
Source credit: https://investors.bhge.com/news-releases/news-release-details/bhge-and-c3ai-announce-release-first-ai-application-bhc3