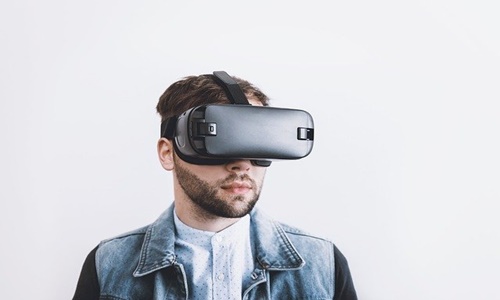 According to reliable sources, Sony Corporation is expected to start mass-producing its virtual reality headset the PlayStation VR2 and will ship around 1.5 million units during the second half of 2022. The Japanese conglomerate is likely to launch its upcoming VR headset in the first quarter of 2023, although it also depends on the development schedule of PlayStation VR2 games.
It is worth noting that Sony first unveiled the headset back in February. During the announcement, the Senior Vice President of Global Product Strategy and Management at Sony claimed that the company intends to develop an advanced headset that could offer an immersive experience as well as be attractive enough to be used as a living room décor.
Sony's upcoming PlayStation VR2 will use optical modules, with sources claiming that this could be a notable hardware upgrade as compared to the previous variant. The next-gen VR headset is expected to come with six optical modules – two eye-tracking cameras and four 720p IR cameras.
Speaking of the four tracking cameras, the headset would allow for precise movement in VR without needing a TV-connected camera bar, a feature that is already found in other VR headsets including the HTC Vive. Speculations have it that Sony's PS VR2 will also offer standard headphone jack support although it will lack end-to-end wireless capability.
These headsets will require a USB-C cable to connect with the PS5 and are expected to have a better head-start predominately due to its support for over 20 game titles during launch. Sony's next-gen PlayStation VR headset is also predicted to have advanced haptics, thus allowing it to offer distinctive vibrating feedback.
Apart from this, the headset is expected to feature a 110-degree field of view, eye-tracking, and foveated rendering. For those unaware, foveated rendering employs eye-tracking technology to reduce rendering workload by lowering the quality of video outside of the user's line of sight.
Source Credits –
https://indianexpress.com/article/technology/tech-news-technology/sony-ps-vr2-will-begin-shipping-in-2022-and-sales-in-early-2023-ming-chi-kuo-7944866/