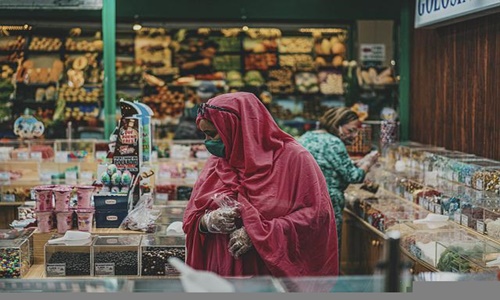 A ransomware group known as 'RansomHouse' has reportedly claimed responsibility for carrying out a cyberattack on Africa's largest retailer Shoprite Holdings Ltd., compromising customer data such as names and ID numbers. While no financial data or bank account figures were undermined as a result of the data hack, the clan did acquire 600 gigabytes of records from the retail business.
It is worth noting that Shoprite is Africa's largest chain retailer, with nearly 2,933 locations that include brands such as Checkers, Usave, and LiquorShop, among others. It earned USD 681 million in profits for the fiscal year ending July 2021, a 19% spike compared to the previous year.
According to the message by the cyber attackers on their Telegram platform, they have gathered private details from the archived files that were unsecured and kept in the form of raw photos and plain text. The cyber clan, known for targeting only companies with poor security, has contacted Shoprite's leadership for negotiations and indicated that if they do not adhere to the former's terms, they may sell the content and make some of it available to the public knowledge.
The statement issued by the retailer states that interrogations were initiated with forensic experts and other data security authorities to determine the nature and extent of this episode while alerting the information controller at the South Africa headquarters.
Notably, Shoprite has now instituted additional security actions to help safeguard client data from further information leakage, including authentication mechanisms and fraud prevention practices. Even previously attainable areas of the network have been rendered inaccessible.
While there has been no indication of data misuse, the organization has asked customers to remain vigilant and take precautionary measures as they continue to evaluate the situation, given the likelihood of unauthorized parties using such collected information remains a concern.
Source credits:
https://techcrunch.com/2022/06/20/ransonware-ring-claims-attack-on-africas-largest-retail-chain-shoprite/