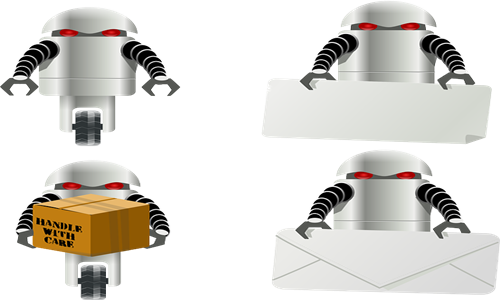 LG Electronics, the prominent South Korean electronics giant, has reportedly announced its plan to enter the rapidly expanding logistics sector along with its innovative robotic technology. The move comes under the company's efforts to establish itself as a leading provider of automated logistics solutions.
According to reports, LG stated that it would ink a memorandum of understanding (MoU) with CJ Logistics, a major parcel delivery enterprise, to co-develop integrated robotic solutions designed specifically for parcel picking and sorting.
LG stated that, as early as July, it would be supplying its robot, CLOi CarryBot, to CJ Logistics, alongside several other LG solutions, to use inside an expansive distribution hub located south of Seoul, in Gonjiam.
The CLOi CarryBot is a smart robot that can perform easy and repetitive tasks due to its autonomous driving system. The robot has a 3D camera and LiDAR sensor that helps it similarly recognize objects to the human eye. In addition, it is also integrated with ToF sensors, which allows it to reliably recognize objects that are nearby or rapidly approaching it, to help it traverse spaces without colliding with any obstacles.
According to the company, the AI-based robot is a next-generation LG robot that has evolved into an autonomous mobile robot from an automated guided vehicle.
LG stated that CJ's broad network system, as well as ample know-how and data in the field, will be helpful for the two enterprises to innovate solutions that are optimal for the industry. For the record, CJ has the largest number of distribution hubs inside South Korea.
Earlier this year, LG announced it was collaborating with roboticist Dennis Hong, founding director, Robotics & Mechanisms Laboratory, University of California, Los Angeles (UCLA), to develop integrated and advanced robotic solutions for the logistics sector. Solutions that can manage the entire order delivery process from the warehouse to customers' doorsteps.
Source credit:
http://www.koreaherald.com/view.php?ud=20220615000289&np=1&mp=1