IBM Corp. boosts revenue forecasts over high demand for cloud services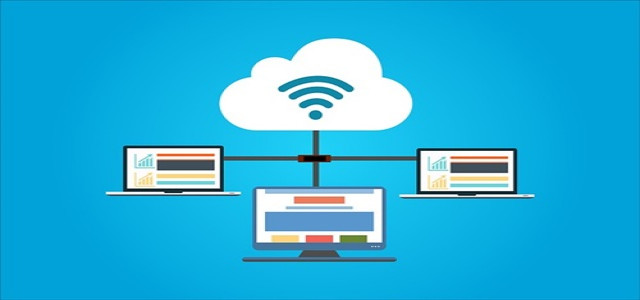 International Business Machines (IBM) Corporation has revealed to have enhanced its revenue forecast for 2022 considering the growing cloud service demand. This comes despite the company taking a few hundred million dollars hit after suspending its business activities in Russia.
James J. Kavanaugh, the Chief Financial Officer at IBM stated that the company expects the impact from Russia to be less than half a percent of total revenue generated last year or a little over USD 200 million. He further added that servers from IBM, Hewlett Packard Enterprise Co., and Dell Technologies Inc. play a key role in the Russian markets.
IBM is now focusing on upscaling its chances for the remaining three quarters of this year by focusing on cloud services amidst global technological advancements. The company's annual revenue grew 3.9% in the year 2021 and is estimated to expand at 5.8% to USD 60.69 billion.
IBM's cloud revenue upscaled by 14% to USD 5 billion while revenue from software and consulting segments (which consists of 70% of IBM's business) grew 12% and 13% respectively. Moreover, total revenue rose by 8% to USD 14.20 billion and beat the estimated USD 13.85 billion.
It is worth mentioning that IBM shed its laggard IT managed infrastructure business last year and will now place its bets on high-growth software and consulting businesses while focusing on the hybrid cloud to end the circle of stagnating revenue generation.
For those unaware, a hybrid cloud is an IT infrastructure in which companies use a combination of their data centers and lease computing resources to process and store data. The hybrid cloud will allow IBM to dive into the lucrative enterprise cloud service market without having to compete with large firms' providers such as Microsoft Azure and AWS.
Source Credit:
https://telecom.economictimes.indiatimes.com/news/ibm-forecasts-upbeat-2022-revenue-on-cloud-strength-flags-russia-hit/90947980#:~:text=Exclusive-,IBM%20forecasts%20upbeat%202022%20revenue%20on%20cloud%20strength%3B%20flags%20Russia,Officer%20James%20Kavanaugh%20told%20Reuters