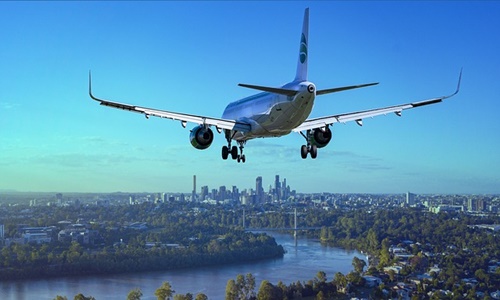 The Indian ultra-low-cost airline, Go First, has reportedly informed the Directorate General of Civil Aviation (DGCA) that the firm has not yet determined a definite timeline for the resumption of their operations after ceasing flights on May 3rd.
In the midst of these developments, Varun Berry, the Chairman of the suspended board of Go First took legal action by filing four caveats through his counsel advocate Pranjal Kishore against aircraft lessors of the troubled airline, as reported on the website of the Supreme Court of India.
The lessors involved in this matter are GY Aviation, SMBC Aviation Capital Ltd, SFV Aircraft Holdings, and Engine Leasing Finance BV, who collectively own approximately 22 aircrafts.
These caveats were filed in response to the order issued by the NCLAT (National Company Law Appellate Tribunal) on Monday, which sustained the order from the Delhi bench of the NCLT on May 10th.
The National Company Law Appellate Tribunal (NCLAT) recently upheld insolvency resolution happenings against Go First, a crisis-hit airline, thereby hindering the efforts of aircraft lessors to reclaim their planes from the struggling Wadia group firm.
In a comprehensive 40-page order, the NCLAT stated that the lessors are "at liberty to file" the appropriate application before the NCLT under Section 65 of the Insolvency & Bankruptcy Code (IBC), providing all necessary pleadings and supporting materials for their claims.
The order states that the appellants, as well as the IRP, are at liberty to submit an appropriate application before the Adjudicating Authority (NCLT) to determine the applicability of the stay on the aircraft for which the leases in favor of Go First airlines were terminated prior to the admission of the Section 10 Application. It added that the application needs to be looked into and addressed by the Adjudicating Authority in accordance with the law.
As per the report, several lessors approached the aviation regulator DGCA this month seeking deregistration and repossession of Go First's 45 planes.
Credit Source: https://www.livemint.com/news/india/go-first-airline-says-no-definite-timeline-for-resumption-of-operations-informs-dgca-11684845271399.html