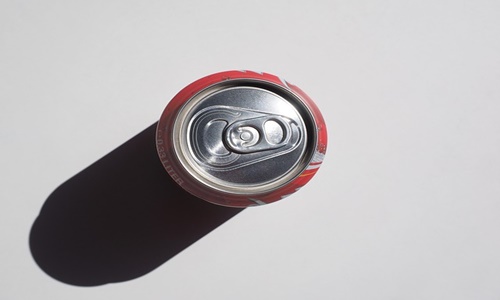 Coca-Cola, the leading American beverage company, has reportedly recorded quarterly earnings that exceeded analysts' estimates on Tuesday, owing to the increased drink prices.
However, the increased costs have decreased the consumer demand for Coke products including Simply Orange Juice as well as Fairlife Milk. In its fourth quarter, Coke reported a 1% decline in the unit case volume, which excludes the effects of currency and pricing adjustments.
The company's shares remained unchanged on Tuesday.
Apparently, the world's largest beverage firm announced the company's net income for the fourth quarter of $2.03 billion, or 47 cents a share, a decrease from $2.41 billion, or 56 cents a share, in the same period last year.
It has been reported that Coke made 45 cents per share after deducting an impairment charge related to its Russian operations and other issues.
Net revenues increased 7% to $10.13 billion, owing to a 12% increase in pricing along with a more expensive assortment of drinks supplied.
Unit case volume was steady in North America and fell 5% in Europe, Africa, and the Middle East.
Last quarter, CEO James Quincey claimed that European consumers were altering their behavior in reaction to the skyrocketing inflation. He also stated that Coca-Cola's business in the United States is still doing well and added that the reopening of China will certainly enhance the sales this year.
The Atlanta-based business has been attracting a variety of customers by employing a two-pronged strategy. It has attempted to provide more economical solutions aimed at lower-income consumers in addition to boosting costs. Quincey stated that the firm must earn the right to charge pricing.
Coke anticipates 3% to 5% similar revenue growth and 4% to 5% comparable earnings per share growth for 2023. Wall Street anticipated 3.9% sales growth and 3% earnings per share growth for the entire year.
Source credit: https://www.cnbc.com/2023/02/14/coca-cola-ko-q4-earnings.html