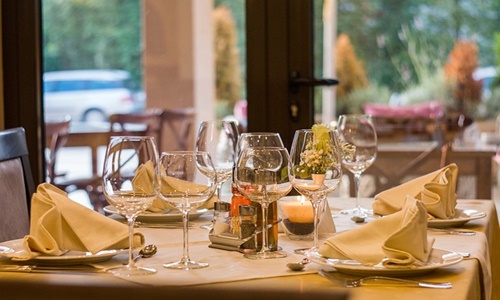 American fast casual restaurant chain, Chipotle Mexican Grill, has reportedly released its revenue and quarterly earnings report, beating analysts' expectations, driven by better than anticipated growth in same-store sales.
Similar to McDonald's, Chipotle stated that traffic to its chain restaurants went up during Q1 of the fiscal year despite a higher number of menu items. The chain's menu prices have also gone up roughly 10% compared to a year earlier.
Chipotle CEO Brian Niccol stated that the chain has showcased its pricing power by beating analysts' expectations and recording high restaurant traffic. Chipotle shares jumped more than 7% during extended trading.
The restaurant chain reported Q1 net income of approximately $291.6 million, which translates to $10.50 per share. The income went up from over $158.3 million, which was reported a year earlier, where the shares were trading at $5.59. Dropping avocado prices, in conjunction with the firm's menu price hikes have helped boost profit margins compared to a year prior.
Revenues climbed over 17.2%, to hit $2.37 billion, up from $2 billion a year ago. Meanwhile, same-store sales increased 10.9%, beating the estimates of 8.6% set by StreetAccount.
As per Niccol, higher-income consumers are making more frequent returns to restaurants lately. Additionally, diners in the lower-income bracket are also coming in more often than six months ago, but their overall traffic is still down when compared to a year ago.
All in all, diner traffic has increased roughly 4% during the quarter, effectively reversing the decline witnessed during the last quarter. Digital orders, on the other hand, accounted for approximately 40% of the total sales. Helped by food delivery apps, Chipotle customers are increasingly ordering their tacos and burritos in person than a year ago.
The firm inaugurated 41 new locations in the quarter, with 34 coming with drive-thru lanes specifically reserved for online order pickup.
Source credit: https://www.cnbc.com/2023/04/25/chipotle-mexican-grill-cmg-earnings-q1-2023-.html