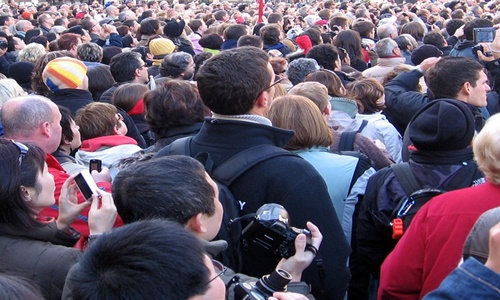 China, the most populated country in the world, has reportedly experienced a population decline in 2022 for the first time in more than 60 years, according to government figures released on Tuesday.
The decline, which accounts to be the sharpest since the Great Famine in China in 1961, reinforces projections that India would surpass China as the world's most populated country this year.
As per figures, 10.41 million people died in China in 2022 while 9.56 million births were reported.
For the very first time since the Great Leap Forward, which was leader Mao Zedong's disastrous economic experiment that resulted in severe hunger and death in the 1960s, deaths in China outweighed births.
The number of births decreased from 10.6 million in 2021, marking the sixth year in a row that the number dropped.
According to experts, this reduction, along with a long-term increase in life expectancy, is pushing China towards a demographic crisis that will have an impact on the world as a whole in this century, not only on the nation and its economy.
The announcement comes at a difficult time for the Beijing administration, which is grappling with the impact of the abrupt change in its zero-tolerance approach against Covid-19 in December.
China has become the world's manufacturing floor and an economic hub over the last forty years. As a result of this transition, life expectancy increased, which contributed to the current scenario, in which fewer babies are being born and more people are living longer.
It has also been reported that by 2035, 400 million Chinese people will be older than 60 years, accounting for approximately one-third of the country's population.
This trend is making way for another worrying occasion considering that the day China will have limited people of working age for fueling the high-speed growth that turned it an engine of the global economy.
The dearth of workers will also result in lower tax collections and contributions toward an already overburdened pension system.
Source credit: https://www.straitstimes.com/asia/east-asia/china-population-shrinks-for-first-time-in-over-60-years-official-data