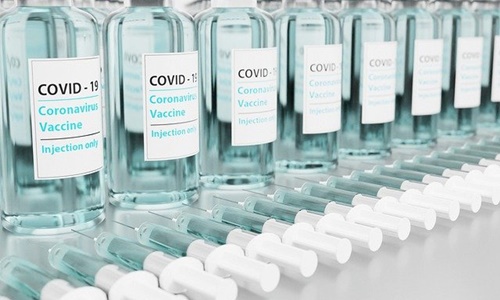 CanSino Biologics, a Tianjin-based company, has reportedly developed the first inhalable COVID-19 vaccine with regulatory approvals from Chinese drug regulators.
As per sources, the National Medical Products Administration has now permitted the vaccine to be used as a booster in an emergency.
The company stated that the needle-free vaccination, which can be stored and administered more easily than intramuscular injections, will be given through a nebulizer.
A company official mentioned that the approval will improve the company's performance if the vaccine is later bought and used by pertinent government entities.
However, the company has not disclosed the details about when the adenovirus-vectored vaccination will be made accessible to the public.
As per reliable sources, there is no confirmed or peer-reviewed data that is publicly accessible on the effectiveness of the new vaccination. Scientists are testing inhalable COVID-19 vaccinations in a number of nations, including Cuba, Canada, and the US.
Notably, China has approved eight additional locally produced injectable vaccinations, since 2020.
However, China's drug regulating authorities have not yet approved any imported vaccinations. It includes the mRNA vaccine shots manufactured by BioNTech / Pfizer or Moderna, as they have comparably a much higher efficacy rate.
Apparently, travel and businesses are hampered by China's decision to maintain a zero-Covid policy. The officials are under pressure across the nation to prevent local viral outbreaks before a crucial political gathering next month.
Chengdu, a southwestern metropolis of more than 21 million people, is undergoing widespread testing from Monday through Wednesday. Also, Shenzhen, a southern tech hub with more than 18 million citizens, implemented a weekend lockdown on most of the city on Saturday.
For the unversed, China has given out over 3.4 billion Covid shots, according to the National Health Commission, without revealing the details of the percentage of population that has received the vaccine.
Post the announcement, the stock price of the company rose by 14%.
Source- https://www.news9live.com/health/covid-19/china-approves-worlds-first-inhalable-covid-19-vaccine-193950