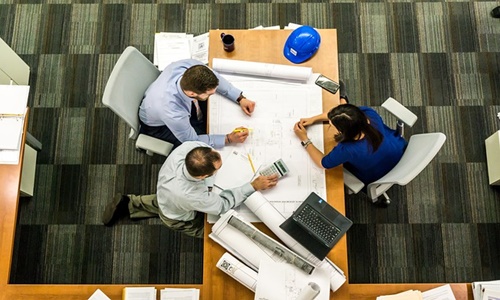 Cathay Pacific Airways Ltd. is reportedly aiming to secure air freight contracts from prominent multinational corporations such as Apple Inc. and Foxconn, as these companies expand their manufacturing operations in India.
Tom Owen, Cathay Pacific's Director of Cargo, affirmed that the airline played a significant role in transporting goods for these companies via their forwarders from the southern part of China. Owen expressed confidence that this trend would continue as the multinational companies establish their presence in India's market.
Cathay Pacific ranks among the top four cargo carriers in India. Notably, during the June quarter, the airline secured the fourth position in terms of air freight volume transported to and from India, with a total of 28,531 tonnes. This placed Cathay Pacific behind Emirates, Qatar Airways, and Aerologic, while Air India secured the fifth spot with 26,023 tonnes.
Currently, the airlines is undergoing a rebuilding phase, having restored 65% of its pre-pandemic passenger capacity and 85% of its cargo operations. Travel to Hong Kong faced significant restrictions over the past three years due to COVID-19 regulations, with these constraints easing since early 2023. Owen highlighted the importance of cargo operations in sustaining the airline's financial stability during this challenging period, alongside cost-cutting measures.
India ranks as the third-largest cargo market for Cathay Pacific, trailing behind the US and China. The airline's future plans involve expanding cargo operations to Kolkata, Hyderabad, and Bengaluru. These expansions align with the growth potential in sectors like e-commerce, pharmaceuticals, and fresh produce.
Owen highlighted the positive trajectory of the pharmaceutical industry, coupled with investments in information technology and electronics. Furthermore, he expressed enthusiasm about collaborating with e-commerce entities and institutions like the Indian Post Office to facilitate international mail transportation to the Indian diaspora.
With the Indian government aiming to boost domestic carriers' cargo handling capacity to 10 million tonnes by 2030, Cathay Pacific remains optimistic about the potential for growth in the Indian market. Owen emphasized that the demand for air freight to and from India is poised to support both domestic and foreign carriers, ultimately contributing to India's economic growth.
Credit source: https://www.livemint.com/companies/news/cathay-pacific-cargo-eyes-apple-foxconn-11693334199210.html