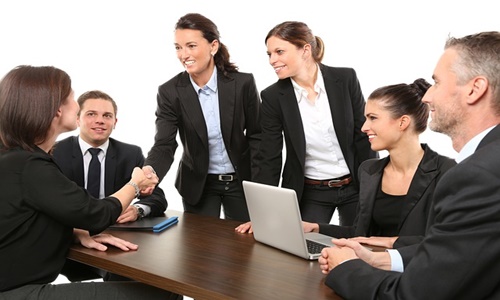 Boeing, the U.S.-based aircraft manufacturer, has reportedly announced to cut nearly 2000 employees from the HR and finance department this year as it has put more focus on manufacturing and engineering.
Apparently, the move comes as the organization devotes more of its assets to products, services, and technological development.
The plane maker will collaborate with Tata Consulting Services, a subsidiary of one of India's top corporations, for some of the positions.
Boeing has had a number of problems in recent years, including the suspension of its 737 Max aircraft following two catastrophic disasters.
It has been reported that a third of the employment would be outsourced to Tata Consulting Services.
However, Boeing will continue recruiting more employees with a focus on engineering and production.
The company stated that it expects to hire an additional 10,000 people this year in addition to the 15,000 it hired in 2022.
The world's biggest aircraft manufacturer has been making efforts to recover after the 737 Max was suspended due to two fatal tragedies.
On October 29, 2018, Lion Air Flight 610 crashed into the Java Sea 13 minutes post departing from Jakarta's Soekarno-Hatta International Airport, losing all 189 of its crew and passengers.
Six minutes post flying from Addis Ababa, yet another Boeing 737 Max, Ethiopian Airlines Flight 302, headed to Kenya, collapsed less than five months later.
As per reports, all 157 travelers on board died.
It was later determined that both incidents were caused by poor design, particularly the usage of the flight control software MCAS (Maneuvering Characteristics Augmentation System).
The system was made to make flying the latest model of the 737 easier for pilots experienced with older models of the 737 and to avoid the need for expensive additional training.
However, sensor malfunctions led to it, and in both instances, pushed the aircraft into a disastrous plunge that the pilots were powerless to avert.
The 737-Max aircraft has now been given an all-clear to fly once more in most nations across the world following improvements to the aircraft and pilot training.
Source credit: https://www.bbc.com/news/business-64549761