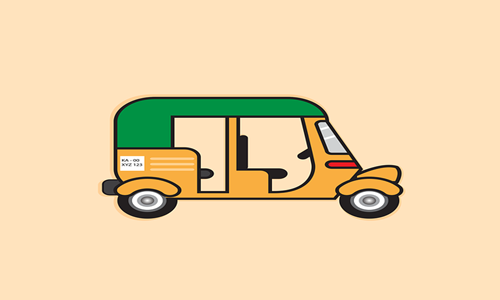 Amidst India's transition to electrification, various multinational automakers are looking to capitalize on the growing market with strategic collaborations and innovative product launches. One such company, Audi AG has reportedly teamed up with Nunam to electrify one of the most popular public transport in the country, rickshaws.
Sources with relevant information stated that the non-profit startup has long been funded by Audi Environmental Foundation. As per the latest agreement, Nunam will offer a technology that will help create both electric rickshaws as well as a charging infrastructure in India.
Meanwhile, Audi will equip old EV batteries in these vehicles, thus transforming rickshaws into EVs as well as enabling a sustainable mobility solution, sources claimed. In this context, Nunam co-founder Prodip Chatterjee claimed that old EV batteries are more useful for rickshaws given that they require minimal power for intra-city or rural transportation.
The widely popular rickshaws are found to be a major contributor to carbon emissions and thus, developing an emission-free solution is likely to revolutionize the public transport sector in India.
Nunam's efforts are driven by environmental considerations, Chatterjee added. The startup intends to develop a charging infrastructure that will rely on solar panels, while the generated power will eventually be stored in Audi's batteries.
Although production details are yet to be disclosed, an e-rickshaw concept is slated to be showcased during the 2022 Greentech Festival in Berlin.
Even electronics contract manufacturer Foxconn, through its EV arm Foxtron, is exploring plans to develop electric vehicles in India, an interest that was sparked after it witnessed the robust demand for EVs in India. If market speculations are right, around 17,804 commercial EVs were sold in FY 22, which is up by 2.5 times as compared to FY 21.
Source Credits –
https://www.gizmochina.com/2022/06/20/audi-partners-nunam-electric-rickshaws-india-old-ev-batteries/