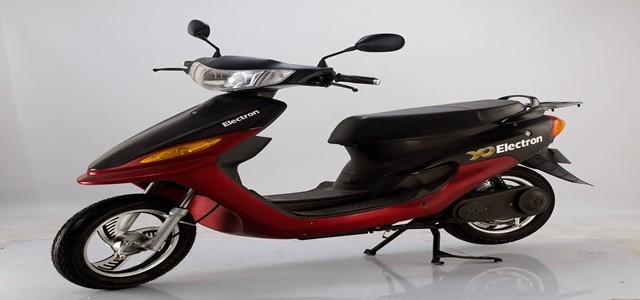 Established as a long time commercialization partner of Suzuki, Tai Ling will reportedly be introducing a new brand of electric scooters, called e-Ready, powered by Gogoro's swappable batteries. The partnership will allow Tai Ling to launch its new scooters without having to develop a new battery technology.
The announcement will add considerable momentum to Taiwanese e-scooter company Gogoro's swappable battery network, which could become a standard model for e-scooters in the time to come. Witnessing rapid adoption in recent years, the Gogoro Network boasts of more than 1,300 battery swap stations across Taiwan, where the company claims that over 100,000 batteries are swapped every day, pegging it as the largest mass-market battery swapping network globally.
While the e-scooter or e-motorcycle trend has gained massive traction since 2018, the industry is poised to register remarkable demand in the next five to six years. In fact, it has been predicted that the global electric scooters and motorcycles market size could exceed US$22 billion by 2024.
Tai Ling, Suzuki's trusted scooter partner, joins other manufactures like Yamaha to deploy Gogoro batteries with its product. The four leading bike companies from Japan, namely Kawasaki, Honda, Suzuki and Yamaha had confirmed an electric bike battery development consortium last year, of which Yamaha is now featuring Gogoro swappable battery in its recently launched EC-05 scooter.
Also Read: Ford in talks to launch America's largest EV charging network FordPass
Although it isn't clear if the consortium was established with this purpose, Gogoro's swappable battery has apparently made it easy for bike companies to adopt an efficient and proven standard. Gogoro offers its own brand of electric scooters as well, but is readily teaming up with other companies to provide access to its swappable batteries.
These batteries can be charged at home, like any other e-scooters, or benefit from the company's vast network of battery swap stations. Gogoro has even introduced larger swap stations in Taiwan recently, further expanding its business scope, probably anticipating a substantial rise in demand as other brands will be using its batteries.
Reportedly, Gogoro has announced its own e-scooter rental program, GoShare, in addition to a new high-speed e-scooter line having a range of around 170 Kms. Capturing a major share of the Taiwanese electric scooter industry, Gogoro has also gone international via scooter sharing initiatives, like COUP in Berlin and Paris.

Source Credits: https://electrek.co/2019/10/31/gogoros-swappable-batteries-tai-ling-suzuki/