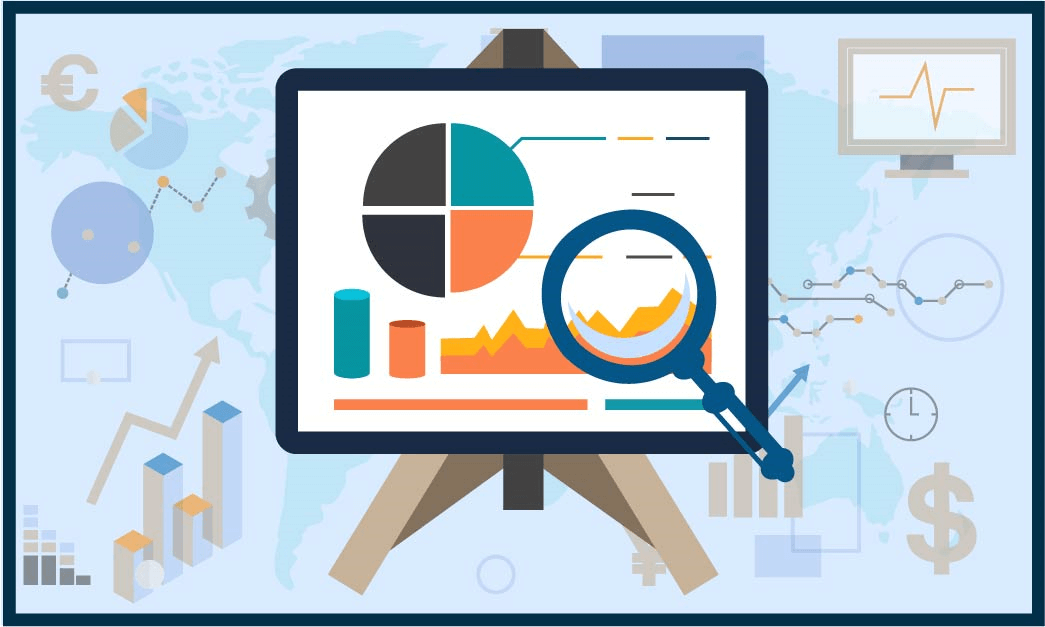 Microprinting Market Trends covers the companies' data including Growth potential analysis, Industry segmentation, Business trends, Growth drivers, Price trend analysis. The Report also Gives Detail Analysis on Market concern Like Microprinting Market share, CAGR Status, Market demand and up to date Market Trends with key Market segments.
Microprinting Market is expected to exceed USD 800 million by 2025. The rise in fraudulent activities in official documents is encouraging governments to implement security printing techniques to detect counterfeiting. For instance, in April 2018, The General Directorate of Residency and Foreigner Affairs (GDRFA) of Dubai, detected over 1,000 forged travel documents at Dubai International Airport. The government adopting the technique for protection against counterfeiting in important travel documents. The Government of India is also using the technique text smaller than 0.25 mm as a security feature in passports. Companies are offering high security printing techniques for designing passport to cater to the growing demand Such factors are anticipated to drive the microprinting market growth over the coming years.
Request Sample Copy of this Report @ https://www.business-newsupdate.com/request-sample/19465
Increasing need for secure technology in wide range of government and packaging applications is predicted to drive the single-sided microprinting market growth. The government is using single sided printing in postal stamps, official documents and ID cards. Moreover, the packaging industry is using this technology in packaging labels to prevent product duplicity. Several manufactures are offering single sided microprinting solutions with secure and affordable feature. Team NiSCA, a manufacturer of plastic cards, is offering PR-C101, plastic card printer which supports single-sided microprinting. The PR-C101 printer offers an affordable solution for printing high quality and durable ID cards requiring low maintenance.
Rapid technological advancements and innovations in microprinting market has accelerated the adoption and demand of different printing solutions having quality, resolution and security. The manufacturers in microprinting market are continuously engaged in introducing advanced technologies that provide businesses capabilities to achieve high-resolution and quality printing. For instance, in April 2019, 2019, Xerox Corporation, announced launch of its Xerox AltaLink Multifunction Printers (MFPs), with enhanced security feature, which provides an extra layer of protection approach to network threats. Similarly, in April 2015, Videojet Technologies introduced 1650 High Resolution (HR) and 1620 HR Continuous Inkjet (CIR) printers, capable of printing 0.6mm small characters.
The microprinting market is expected to witness high growth due to the rapid adoption in packaging application. The industry is highly adopting the technique for proper packaging, product information, for easy product identification and avoiding duplicity. The incorporation of the technique in printers s has enabled manufacturers to initiate secure print capabilities, label information and brand protection in the global market. In addition, the shift in consumer demands for products is encouraging vendors to use these technologies to create product differentiation and boost revenues globally.
Asia Pacific microprinting market is predicted to grow substantially over the coming years due to the presence of various banks, government agencies, and corporate organizations in the region. The demand for high security and anti-counterfeit measures in government and financial sector is projected to propel the demand for microprinting solutions in the region. Countries such as India, Japan, and China are expected to witness high growth in the microprinting market due to the increasing developmental activities and rapid economic expansion.
Key players operating in the microprinting market are Videojet Technologies, Inc, Control Print Ltd, Zebra Technologies Corporation, Xerox Corporation, William Frick & Company, and Evolis, among others. These companies are engaged in manufacturing printing solutions that helps in protecting sensitive documents from unauthorized duplication. The companies are implementing advanced and high-quality features in providing in-line printing, coding, and marking products.
Report Content Chapter 1. Methodology and Scope 1.1. Definitions & forecast parameters 1.1.1. Definitions 1.1.2. Methodology and forecast parameters 1.2. Data Sources 1.2.1. Secondary 1.2.2. Primary Chapter 2. Executive Summary 2.1. Microprinting industry 360 degree synopsis, 2015 - 2025 2.1.1. Business trends 2.1.2. Substrate type trends 2.1.3. Print type trends 2.1.4. Product type trends 2.1.5. End-use trends 2.1.6. Regional trends Chapter 3. Microprinting Industry Insights 3.1. Industry segmentation 3.2. Industry landscape, 2015 - 2025 3.3. Industry ecosystem analysis 3.3.1. Component suppliers 3.3.2. Manufactures 3.3.3. Technology providers 3.3.4. System integrators 3.3.5. Distribution channel analysis 3.3.6. Vendor matrix 3.4. Technology & innovation landscape 3.4.1. 3D microprinting 3.4.2. High resolution micro printers 3.4.3. Multi-material microprinting 3.4.4. Micro-embossing machines 3.4.5. UV invisible and infrared inks 3.4.6. Magnetic inks 3.5. Regulatory landscape 3.5.1. North America 3.5.2. Europe 3.5.3. Asia Pacific 3.5.4. Latin America 3.5.5. MEA 3.6. Industry impact forces 3.6.1. Growth drivers 3.6.1.1. High adoption of technology in the U.S. healthcare industry to authenticate medical products and prescriptions 3.6.1.2. Increasing need for metal-based printers from automotive and aerospace sectors in Europe 3.6.1.3. Rise in demand for anti-counterfeit printers and tools in Asia Pacific 3.6.1.4. Standards and regulations in the banking & finance sector 3.6.1.5. Requirement for the technology in packaging industry to avoid counterfeiting and trace products 3.6.2. Industry pitfalls & challenges 3.6.2.1. Increasing digitization 3.6.2.2. Technical issues 3.7. Growth potential analysis 3.8. Porter's analysis 3.8.1. Supplier power 3.8.2. Buyer power 3.8.3. Threat of new entrants 3.8.4. Threat of substitutes 3.8.5. Internal rivalry 3.9. Competitive landscape, 2018 3.9.1. Strategy dashboard 3.10. PESTEL analysis Chapter 4. Microprinting Market, By Substrate Type 4.1. Key trends by substrate type 4.2. Metal 4.2.1. Market estimates and forecast, 2015 - 2025 4.3. Paper 4.3.1. Market estimates and forecast, 2015 - 2025 4.4. Plastic 4.4.1. Market estimates and forecast, 2015 - 2025 Chapter 5. Microprinting Market, By Print Type 5.1. Key trends by print type 5.2. Single-sided 5.2.1. Market estimates and forecast, 2015 - 2025 5.3. Double sided 5.3.1. Market estimates and forecast, 2015 - 2025
Request Customization on This Report @ https://www.business-newsupdate.com/request-for-customization/19465