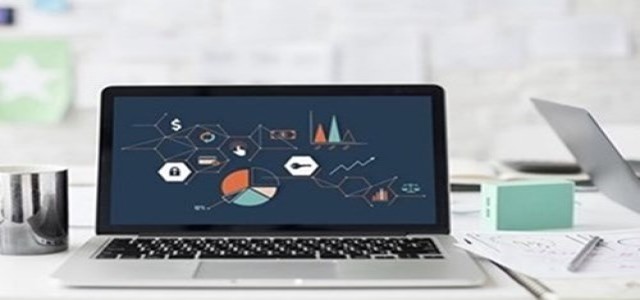 Fitness trackers have become one of the most sought after consumer goods space in recent years, with numerous technology companies developing fitness bands or smartwatches to help people maintain a healthy living. Chinese manufacturers are leading the race for affordable wearables and are constantly aiming to surpass each other with multiple product launches every year.
Lenovo and Xiaomi, both Chinese multinational companies, are once again set to battle for capturing a major share of Asia's smart wearables industry, with two new launches in the same week.
Lenovo has introduced its Carme smartwatch, costing Rs. 3,499, which it claims is dedicated to fitness enthusiasts. The products boasts of desirable features like 24 hours heart rate monitor, sleep monitor, pedometer as well as a 200 mAh battery. It allows the user to choose from 8 different sports settings, including walking, running, football, basketball, badminton, swimming and others.
Rival Xiaomi, on the other hand, has launched its latest fitness band, Mi Band 4, at a major event in India. The latest product comes on the heels of the tremendous success of Mi Band 3, which saw considerable demand from new users as well as the consumers of the previous versions.
Similar to its earlier low pricing strategies, the Mi Band 4 would come with a price tag of Rs. 2,299.
Comparing Lenovo Carme and Mi Band 4
Design: Following in the approach of its earlier product, Ego, Lenovo has made given Carme a rugged digital watch design which competes with premium fitness and smartwatch products of companies like Fitbit, Apple and Samsung. The company apparently opted for this design after trying fitness bands in the Indian and other markets over the last two years, such as HX03 Cardio and HX03F Spectra.
Xiaomi, on the other hand, has stuck to its tried and tested band-shape, which not only helps keep the price low but also makes them a more convenient option, according to some consumers.
Performance: Mi Band 4 is said to offer a 20 day battery life on a single charge, while Lenovo Carme provides only a 7 day life. This difference can, however, be attributed to the additional smartwatch capabilities offered by Carme.
Both the products are Bluetooth connected and will also be suitable for swimming activities, as Mi Band 4 is 5 ATM rates and Lenovo Carme also comes with IP68 waterproof rating.
Additional Features: Lenovo has made efforts to increase convenience for users through several functionalities, which include smart notifications for texts, emails, social apps and calls. It also provides phone finder alarm and weather forecast features.
With the usual fitness tracking features, the Mi Band 4 is also rumored to have a built-in microphone, which indicates it can likely support the use of Google Assistant. It is also expected that the band will provide the same features as in Mi Band 3, like weather forecast, find your phone, sleep tracking, read messages and accept/decline calls.
Expected market penetration of Lenovo Carme and Mi Band 4
The acceptance of both Mi Band 4 and Lenovo Carme HW25P will largely depend on the success of their previous offerings in the wearable technology space. Lenovo's earlier bands like Spectra and HW02 Plus did garner some market share in 2018, they seemingly were not able to beat the Xiaomi's products in terms of consumer reactions.
On reviewing leading e-commerce channels like Flipkart and Amazon, which have become the biggest sales platform for smart wearables in India, the difference between products of Lenovo and Xiaomi was quite apparent.
While Lenovo HX03F Spectra Smartband had only around 8,000 user ratings on Flipkart, Mi Band 3 has been rated my more than 1 lakh users. This suggests the massive penetration of the Mi Band line of products in India. Although both the products have received some criticism for incorrect tracking, battery issues and other problems, Mi Bands have the highest positive ratings of the two.
Price will also be a big decision factor impacting consumer reach for both the companies. Even though Lenovo will offer smartwatch looks and capabilities in Carme, Mi Band 4 delivers a lots of those features at much lower cost.
Lenovo's previous smartwatch, Ego also seems to have witnessed lower adoption, with only around 3,800 user ratings on Flipkart. Priced similar to Mi Band 3, the product offered lesser features than the Xiaomi counterpart.
Verdict: Lenovo has certainly advanced the aesthetics, features and capabilities in Carme as compared to its previous smartwatch and band products. But it will be difficult for the company to compete in the low-cost wearable market against Mi Band 4, which offers most of the same functions.
Better marketing tactics of Xiaomi and its image as a smartphone manufacturers will boost its smart wearable products, whereas Lenovo is still only popular as a computer brand in most parts of India and faces minimum awareness of its wearables.
Ultimately, the price factor will play a key role in driving product sales, while the performance and reviews of their previous offerings will impact consumer choice to some extent.
Rising competition from premium brands
Samsung has been offerings its Galaxy smartwatches for a long time, but these were usually preferred by the users of premium Samsung phones and people with higher incomes. The company launched its fitness band, Samsung Galaxy Fit which starts from Rs. 2,490, proving the impact of Xiaomi bands on the global wearable space.
Fitbit, which is known to sell high-cost smartwatches, also offers fitness bands for consumers ready to shell out a few thousand more for high quality products. Other players like Huawei, Garmin and Jabra will also be attempting to mark their presence in the industry, learning from the success or failure of Lenovo and Xiaomi's products.
It is expected that over the coming few years, the fitness band and smartwatch sector will become more competitive with the introduction of advanced artificial intelligence (AI) capabilities, longer battery life and smart-home integration. In fact, the wearable AI market valuation is anticipated to reach US$180 billion over the coming years, where smartwatches and fitness trackers will contribute a significant revenue share.
Source Credits: https://www.indiatoday.in/technology/news/story/lenovo-launches-carme-smartwatch-in-india-to-take-on-mi-band-4-keys-features-and-price-1599527-2019-09-16