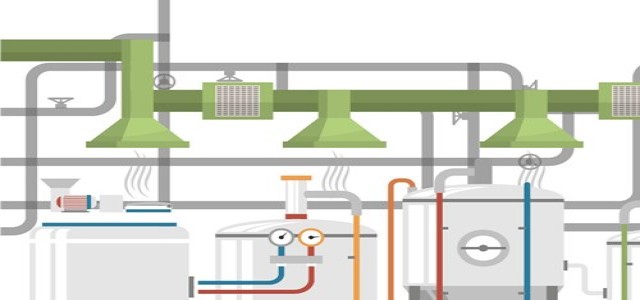 At a time when the trend for comfort and reliability has surged by leaps and bounds, companies in electric water heater industry are introducing state-of-the-art technology and energy-saving solutions. They do not run on propane or gas, making them very efficient and environmentally friendly.
Digital controls with wireless remote control, temperature settings, auto on/off timers, energy meter have become a mega-trend among the millennial and gen Z population. Not to mention, advanced injected PUF has set the trend to ensure uniform insulation to prevent heat loss.
What has come as a massive boost is the growing traction for instantaneous electric water heaters in the U.S. and Canada as they are easier to install. Digital displays have fueled the trend as instant water heaters have forayed into condominiums and apartment communities.
It has been estimated that globally, the electric water heater market size could exceed US$19 billion by 2026 with regards to annual revenue. Industry players are envisaging the Asia Pacific to be a revenue-boosting hub—Tokyo is the world's largest city with an agglomeration of around 37 million population—followed by New Delhi and Shanghai with 29 million and 26 million inhabitants, respectively.
The world is projected to have 43 megacities by 2030, mostly in emerging economies. Assessing these key trends in urbanization will influence the decision making of stakeholders, including CXOs in electric water heater industry.
Among the technologies helping to further water heater innovation are instant water heaters given that manufacturers are incorporating instant heaters into their product lines as these technologies move into the mainstream.
Taking stock of the prevailing trends in the industry, several companies have rolled out advanced water heating solutions. One such instance emanates from Rheem which had rolled out Ecosmart last year, a tankless electric water heater for green home sizes.
The product is aimed at reducing the potential for energy loss. A self-modulation technology enables it to use energy only when heated water is required. The rollout made green solutions efficient, with a unit that is easy to install and offers considerable energy saving, according to the manufacturer.
Companies are raising the bar in instant water heater portfolio. AO Smith, for instance, had launched electric instant water heater series—MiniBot—with powered glass coated incoloy heating element and has 8 bar pressure rating meant for high rise buildings.
Electric tankless water heaters are getting smarter and smarter as the advanced tankless models have sensors which detect when demand fluctuates and send a signal to smart electronic controls. Leading manufacturers are also not shying away from bringing Wi-Fi capability to the fore.
In October 2019, Ariston had launched Singapore's first WiFi-enabled electric storage water heater with smart technology and in July this year confirmed the introduction of its complete series of WiFi-powered electric storage heaters for homes. The company says the smart electric water heaters can be controlled with their dedicated smartphone App and will provide customers with the latest information about water temperature and energy consumption reports.
With earth-friendly efficiency, instant electric water heaters have become a viable option for consumers as manufacturers expect demand for heaters to surge in both residential and commercial settings.
Well-established companies have come up with temperature-sensitive color changing LED indicator and a glass coated heating element to boost performance and convenience. Feroglas technology has also forayed into the industry to protect the inner tank of the water heater from rust and corrosion.